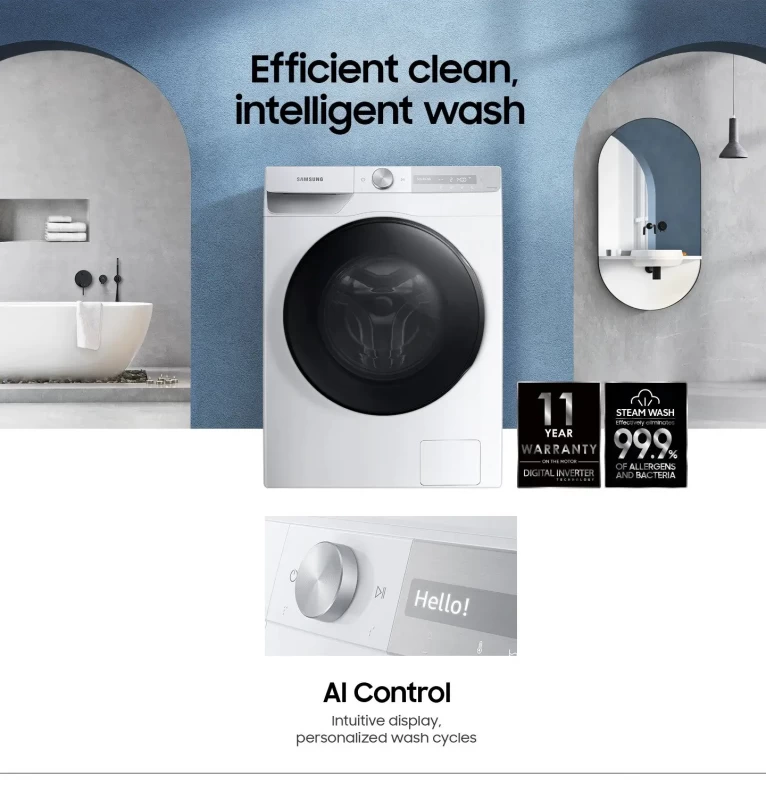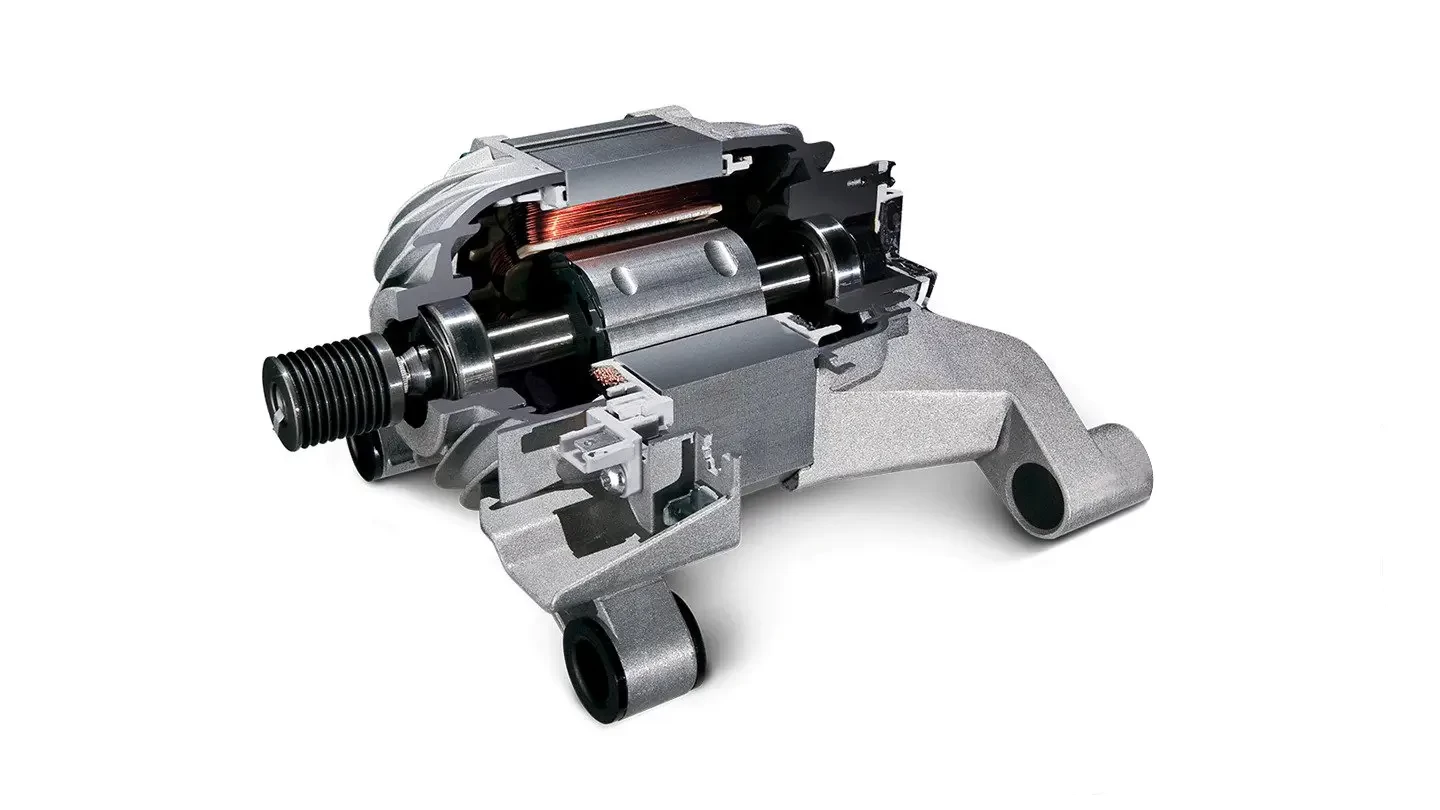 Digital Inverter Technology utilizes strong magnets for a quieter* and more powerful performance, but consumes less energy than a Universal Motor. By eliminating the use of brushes, it provides outstanding durability.
Intensive cleaning
Bubble Soak


Get clothes spotlessly clean, even if they're really dirty. The Bubble Soak function helps remove a wide variety of stubborn stains, like blood, tea, wine, make-up and grass. Clothes are thoroughly soaked in active bubbles, so dirt and stains are loosened and can be removed more effectively.
Keep the washer fresh
Drum Clean +


Keep the door and inside of your washer hygienically clean. Drum Clean + removes dirt and 99.9% of odor-causing bacteria* from the drum, without costly detergent. A powerful water jet and fast spinning also remove grime from around the door gasket. And it notifies you when it needs cleaning**.
Samsung Washing Machine WW13TP44DSH/FQ-13KG Specifications and price in Bangladesh
| | |
| --- | --- |
| Chipset | N |
| Chipset | 13 KG |
| Chipset | Tint Door + Silver Deco |
| Chipset | Yes |
| Chipset | Yes |
| Chipset | Yes |
| Chipset | Yes |
| Chipset | yes |
| Chipset | 600 x 850 x 650 mm |
| Chipset | 76 kg |
| Chipset | 80 kg |
Manufacture information
Manufactured by
Harman International
Imported by
Samsung India Electronics Pvt. Ltd. having its Corporate Office at: 6th Floor, DLF Centre, Sansad Marg, New Delhi-110001
Contact us
For All Product Related Complaints/assistance, please contact Samsung India Electronics Pvt. Ltd., 6th Floor, DLF Centre, Sansad Marg, New Delhi - 110001 Email us at: [email protected] Tel (Toll Free): 1800 40 7267864 (1800 40 SAMSUNG)